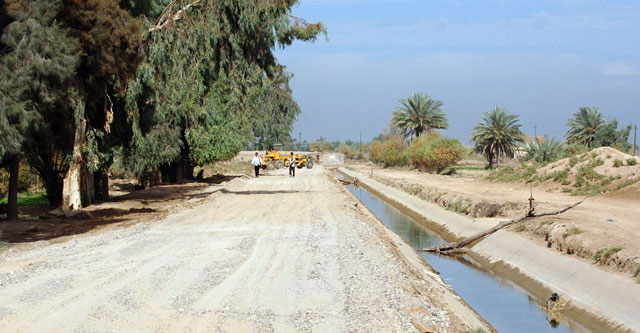 TRANSPORTATION TO AND FROM IRAQ
It is common knowledge that transporting goods to and from Iraq is an extremely complicated mission. Our experience and specific knowledge of this country and the area plays an essential role in enabling us to meet the multiple transport demands.
This is why it is more important than ever to have experienced, specialised experts working with and assisting you with whatever you may need.
The constantly changing rules and regulations and severe political instability further complicate export procedures in this country. But for over twenty years Cargo International has overcome these major challenges and offered transport services and logistics solutions for Iraq by working with specialist staff, correspondent agents, and trusted suppliers that have the expertise and experience to handle any request.
This is how we know we can help you with your shipments by sea, land and air no matter how big or small they may be.
MAIN PORTS
Umm Qasr – IQUQR
Basrah – IQBSR
ENTRY POINT :
Baghdad
Zakho / Ibrahim Khalil
Treebil
Umm Qasr
MAIN GOVERNORATES :
Baghdād (بغداد), Ṣalāḥ al-Dīn (صلاح الدين), Diyālā (ديالى), Wāsiṭ (واسط), Maysān (ميسان), al-Baṣra (البصرة), Dhī Qār (ذي قار), al-Muthannā (المثنى), al-Qādisiyya (القادسية), Bābil (Babilonia) (بابل), Karbalāʾ (كربلاء), al-Najaf (النجف) ,al-Anbār (الأنبار), Nīnawā (Ninive) (نينوى), Dahūk (دهوك), Arbīl (o Irbīl) (اربيل), Kirkūk (كركوك), al-Sulaymāniyya (السليمانية)
MANAGING LETTERS OF CREDIT
When our clients need to ship goods to Iraq their main concern is how to handle the paperwork, especially the difficult-to-interpret letters of credit.
With Cargo International, our experienced, specialised experts are at your disposal and help you every step of the way through to the stage of negotiating credit.

Seeking solutions for your international shipments?
Contact us now. With over thirty years' experience, we're here to help you overcome your biggest challenges with transport services and logistics solutions for any destination across Europe and worldwide.